Talon is the first pokemon that Conner caught. He is very brave contrary to Ferno, Conner's other pokemon.
Appearence
Edit
Staravia has a small M-shaped pattern on its chest, likely for its Japanese name of Mukubird. Staravia has a gray-colored spot on its forehead, and a spiky pattern of white on its face. The nails of Staravia's claws are now black in coloration. They also have a crest on top of its head.
He has the ability Keen Eye.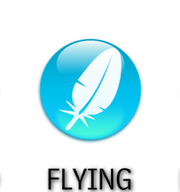 Tackle
Growl
Quick Attack
Wing Attack
Aerial Ace
Steel Wing
Double Team