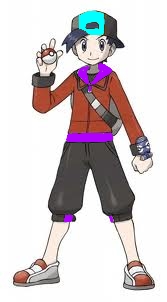 Noah is the younger brother of Aaron. He is 12 and lives in Johto.
Personality
Edit
Noah is a reckless new Trainer. He is nice, friendly, and outgoing. At times though he can be shy. When it comes to Pokemon, he's extremely serious.
Appearance
Edit
Noah wears a black and blue cap. He has a red shirt with a purple under shirt. His shorts are black with some purple and he has red and white sneakers. He also has a blue pokegear on his wrist. His hair is a bluish black and his eyes are blue.
Pokeballs (3)
Backpack
Bike
Fishing Rod
Pokedex
Pokegear
Apricorn Box
Pokeblock Case
Pokenav
No Major Ones Yet
Cyndaquil (Male Level 8)
Edit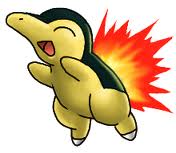 Blaze
Hp: 40/40
Xp:0/36
Personality
Edit
Cyndaquil is the same as Noah. He loves to roast berries and eat them, run through fields, spicey things, and poffins.