Jessica is a pokemon trainer with a bit of Experience. She's been battling her parents Pokemon for almost 5 Months now. She loves her Oshawott. She is the Owner of The Ultimate PokeBattle Arena.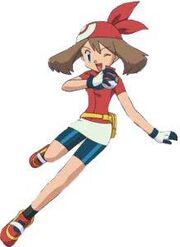 Personality
Edit
She loves to make food for her Pokemon and loves the Color Red.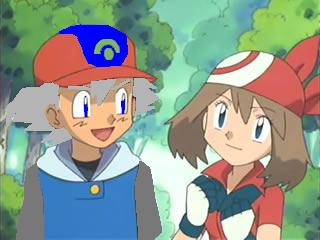 She wears different Hairstyles, She sometimes wears a bandana and sometimes a pink Cap. She loves her Oshawott who is like her best friend. She stayed in her town for a while Training her Oshawott. Her best friend is Aaron. She bought him a Pokegear and thinks he is very kind. She also likes his Bulbasaur (Who Oshawott is friends with as well).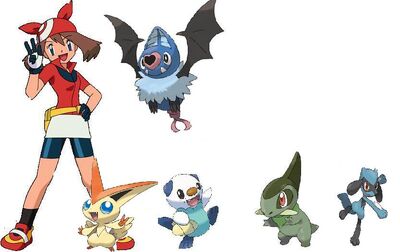 1.
Name: Oshawott
LVL: 13
Loves: Oran Berries, Swimming. Scalchop, Jessica
Moves: Tail whip, Tackle, Water gun

2.
Name: Swoobat
LVL: 11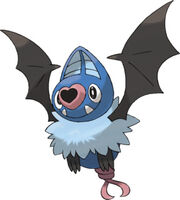 Loves: Trees
Moves: Amnesia, Gust, Heart Stamp, Confusion

3.
Name: Axew
LVL: 11
Loves: Jessica, Apples
Moves: Tackle, Leer, Iron Tail, Dragon Pulse
4.
Name: Tiny(Victini)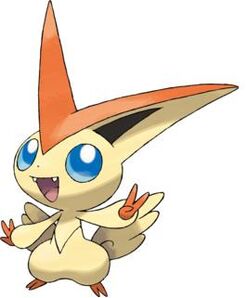 LVL: 9
Loves: Aaron, Jessica
Moves: Quick attack, Confusion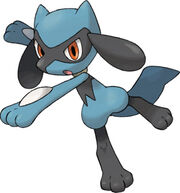 5.
Name: Riolu(Hatched)
Lvl: 7
Loves: Unknown
Moves: Force Palm, Counter, Quick Attack, Feint
Pokeball(x4)
Pokeball(Full)(x2)
Oran Berries(x12)
Potion(x4)
Super Potion(x2)
Bicycle
PokeRadar
Pokedex
Pokegear
No real Battles Yet, Just with her parents.